Blogger Profile
Name: La Nina
Location:
New Jersey

I'm a Jersey girl without the big hair or the accent (well, most of the time anyway), but with all of the bad driving and the penchant for weekly manicures.
Oh, and I'm an interior design student. That's how all of the weird terminology comes into play.
Thursday, November 11, 2004
Deal
DEAL - Generic term for any member of the pine family when it is cut up into planks. Also applied to furniture made of such planks. English and Early American use. Also used in England to designate standard merchandising dimensions of both pine and fir lumber. A misnomer for pine wood itself. (from Whitton, Interior Design and Decoration 5e, Prentice Hall, 1997)



My Mission: Do I choose to accept it?


Life throws some irrational, irritating, imaginative, incredible things at people.

It's been at the back of my mind for a few weeks now, and brought to the surface last night, how I'm constantly struggling to work with what I've been given (or "deal" hence the title), and I presume that I'm far from the only one.

Every single one of us makes choices every single day, and through the wonderful power of free will, we have the capacity to negate a lot of the day-to-day choices as often as we deem necessary. If the coffee sucks, we don't have to drink it, or, better yet we can complain and get it replaced. If we misspeak, we can "take back" what we've said – which perhaps does not negate the impact of the words, but does negate the impetus behind them.

Lola negated her choices twice


However, so many of us feel that once a career choice is made, we're left with inertia and have to "deal" with the consequences of that choice, in spite of any aspirations we harbor or develop for our lives at any given point. Our base in
Maslow's Hierarchy of Needs
is so strong that fear induces us to stay in unhappy positions, or in my case, to change positions within a field we're unsuited for with relative frequency.

I'm now in the process of changing my fate by going to interior design school. Yet I'm still a bit frustrated because I have to work within my previous choices simultaneously. I failed my midterm for History of Design somewhat disastrously. I feel, heck I know, that I would have done better if I didn't have to get up and earn a living every day. I've just returned from the third shortest visit ever to the Metropolitan Museum of Art so that I could get enough information to complete my third object report (the first two being the other two trips I've made) since I've had to squeeze them into my lunch hour. Luckily my feedback on those reports has been stellar, so I know that I'm not following a lost cause.


Colin: You can change your fate, Tom. You can stop being such a gobshite.


As long as I know it's not a lost cause I'm not going to give up. Though I'm straining to adjust with the daily workload of a second career (and that's how it feels sometimes), this dream of mine has become a need, and I know I'll do what I have to in order to see this need fulfilled.

May all of your dreams become needs.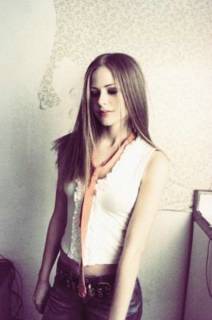 Fall, crawl, break, take what you get, blah, blah, blah

Credit where credit's due: Thanks to the Creative Freedom blog for planting the seeds of this post.
posted by La Nina @ 2:50 PM